Why an Apprenticeship
is right for you
This is the ONLY Apprenticeship that is specialist to the sector – and Reynolds are the premier trainers offering it as we were part of the team that developed it and we have pioneered delivering it for many years now.

This is a great business sector to work in – and it's the most exciting time to join.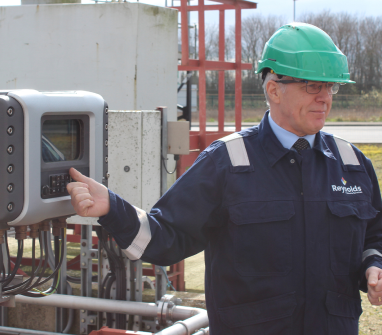 Why Reynolds?
At Reynolds Training, we offer our Apprentices the latest industry-standard technology.
Energy Transition = Exciting Times
As the world makes advances through energy transition, we will need young, imaginative, ambitious and well-trained Operators who are able to adapt to an ever-changing future of fuel.
Our Apprenticeship programme is uniquely suited to helping our sector build a strong, sustainable workforce for the future by giving new employees the knowledge, skills and behaviour they need to ensure a safe, sustainable and profitable future for themselves, for their employer and for the entire industry.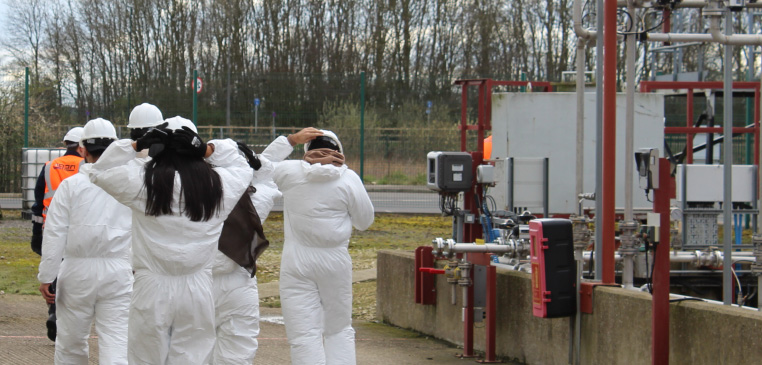 Why you should
become an Apprentice
Discover a world of opportunity with Reynolds' Apprenticeship programme. Gain hands-on experience, industry-specific qualifications and financial support for your exciting career journey.



Why you should
employ an Apprentice
Unleash the potential of your workforce through Reynolds' hands-on Apprenticeship approach. Tailored to your business needs, safety-focused and financially-supported, for a skilled and safer future.

Skilled
workforce

Our hands-on Apprenticeship approach ensures that your employees gain the specific skills and knowledge needed for your business.

increased
safety

Safety is our top priority. Apprentices will be trained in industry-specific safety protocols, helping to create a safer working environment for all.

customisable
training

Our Apprenticeship can be tailored to meet your specific needs. We can customise the delivery to focus on the skills and knowledge that your business needs.

Cost-effective training

With government funding and support, you can benefit from a fully-trained and skilled workforce without incurring high training costs.
How much does this Apprenticeship cost the employer?

So, how does the funding work?
Businesses with more than £3 million annual wage bill already contribute 0.5% of that bill into The Apprenticeship Levy.
When you recruit Apprentices – you can draw that money back, to pay for their training and assessment. You don't need to take any action – We confirm Levy eligibility for you.
After two years, your unclaimed payments go into the 'national pot'. If you don't claim the money yourself, you're paying for someone else to employ Apprentices.
No problem. You can still claim 95% funding. You contribute 5% towards the cost of training and assessing your Apprentice. The government will pay the rest (95%) up to the funding band maximum.
agree a payment schedule with us
pay us directly for the training
At the end of that, you get an experienced and trained Operator.
How we can help…
Unsure about reclaiming your Levy contributions?
Get in touch:
Lines open Monday to Friday, 9am to 5pm, GMT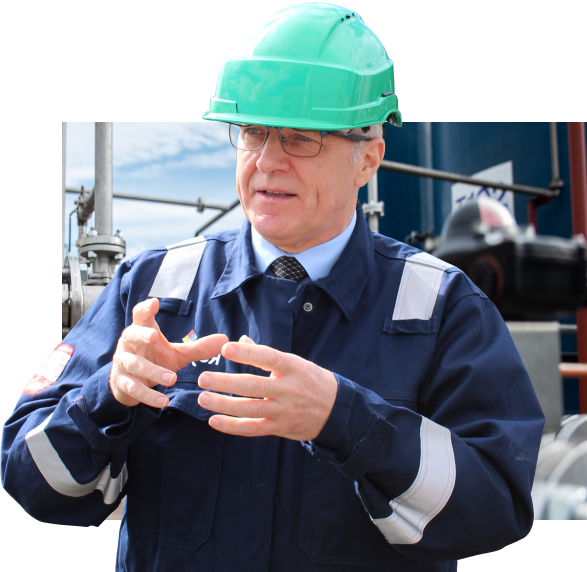 The Apprentice will work at their employers' site and at our state-of-the-art facility, the NCPM.

The Apprenticeship standard requires 20% of the learning to be 'off-the-job training' – this can be delivered in one of three ways …
Our Place

Learning takes place in the classroom and on the ground in our training facility, the NCPM.
YOur Place

Once they are versed in the basics, your candidates will return to you and begin the next stage of their training.
Online

To reduce time spent offsite, we have developed our online learning and support platforms: Virtual Reynolds & CALMcloud.
The NCPM:
Our cutting-edge training facility
The National Centre for Process and Manufacturing is the UK's first fully-operational facility of its kind, created to provide learners with unique and realistic training experiences. Our process plant aligns directly with bulk liquid and gas storage industries, both nationally and internationally.