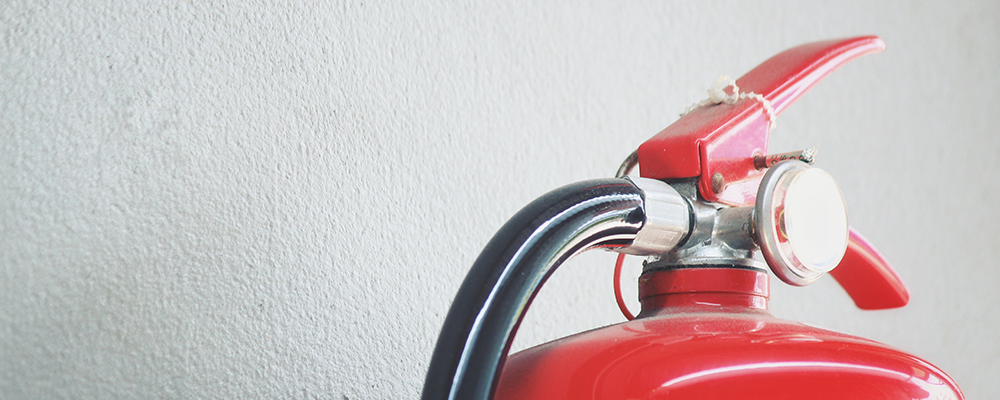 Fire safety is mandatory duty for employers in England and Wales. As the 'responsible person', you are required to conduct – and regularly review – a fire risk assessment of your premises.
Why, you ask? Well the fire risk assessment is designed to help your businesses identify what you need to do to extinguish fire risks and keep people safe.
For businesses with five or more employees, you must keep a written record of your fire risk assessment.
When conducting a fire risk assessment, you must:
Identify the fire hazards
Identify people at risk
Evaluate, remove or reduce the risks
Record your findings, prepare an emergency plan and provide training
Review and update the fire risk assessment regularly
In doing so, you'll need to consider:
Emergency routes and exits
Fire detection and warning systems
Fire fighting equipment
The removal or safe storage of dangerous substances
An emergency fire evacuation plan
The needs of vulnerable people such as the elderly, young children or those with disabilities
Providing information to employees and other people on the premises
Staff fire safety training
To comply with the rigours of the Fire Safety Order you'll need to appoint a 'competent person' to help. This typically involves a professional fire safety risk assessor.
Additional advice can be sought from your local fire and rescue authority, although they can't carry out risk assessments for you.
Help with fire safety training
Fire safety training is essential for your business, staff and local community. At RTS, we help businesses train staff via online fire safety training which is expertly designed to:
Protect people and premises
Limit financial losses as a result of fire
Reduce insurance premiums
Comply with all fire safety legislation
Watch online fire safety training video
What to do next?
Find out more about how online fire safety training helps you fulfill your duties as an employer.