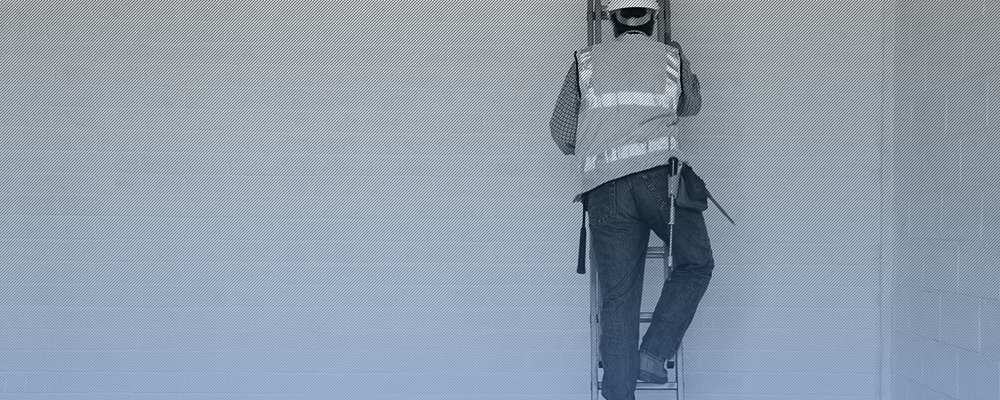 The health and safety standards for portable ladders are changing under new guidance intended to improve ladder safety and simplify the process of buying products.
BS EN 131, the single British & European product standard covering all types of portable ladders (step, extending and combination), has been substantially revised. The revised standards are now published and manufacturers are in the process of changing over to new designs.
The Ladder Association, which has played an important part in these changes, has released guidance to help businesses and manufacturers meet the requirements of the revised standard.
Ladder standards are changing
Ladders certified to the withdrawn British Standards, BS 2037 and BS 1129 (often referred to as Class 1 and Class 3 ladders), will no longer be available after a transition period.
The British Standards BS2037 and BS 1129 – often referred to as Class 1 and Class 3 ladders – must now be amended to remove conflicting products.
In its publication, The Ladder Association explains that after the transition period "certified ladders from these standards will no longer be available".
EN 131 has new requirements that are designed to improve the health and safety of ladders:
Dimensional changes will improve stability
Increased strength test requirements
New requirements for ladder durability
Check out and download the guidance
The Ladder Association's guide details all you'll need to know to comply with the changes. The publication includes insights into:
How will a ladder be different?
How will this affect you?
Can I still use my ladders?
Can I still buy ladders to the old standards?
How to shop smart
How to change ladders and retrain
More about The Ladder Association
With around two million ladders in daily use across the UK, the Ladder Association is home to all the vital guidance and training needed to help ensure work at height is as safe as possible.
Anyone looking to buy or hire ladders can use the Ladder Association members found across the UK and beyond. Our members offer the peace of mind that comes from being part of an international industry body.