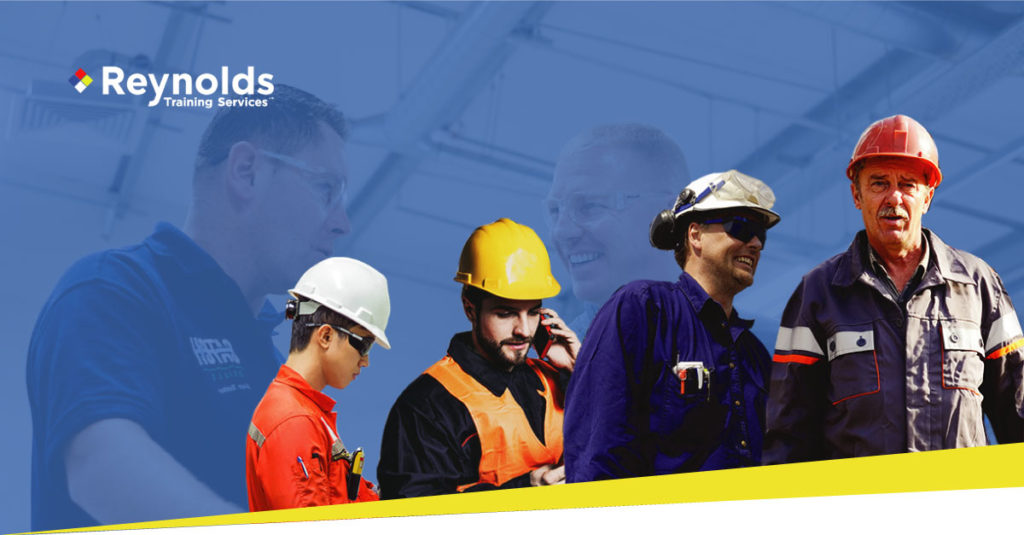 Reynolds Training recently welcomed the first cohort for our new apprenticeship, developed in conjunction with the TSA (Tank Storage Association), Cogent and industry.
This is the culmination of years of planning and consultation on behalf of us here at Reynolds. We've been saying, for some time, that apprenticeships are crucial to the continuing success of our high hazard industries.
Apprenticeships are a proven formula in other sectors. In 2016/17, 92% of apprentices said their career prospects had improved as a result. Indeed, the National Apprenticeship Service's own figures show that those completing a higher apprenticeship could earn an incredible £150,000 extra over their lifetime.
This academic year, there are 203,100 people embarking on apprenticeships – that up from 166,400 last year!
The Bulk Liquid Technician Qualification(s)
With this new apprenticeship, we're bringing together our wealth of experience, and combining it with partnerships with proven specialists in the area, to create a solution to tomorrow's skills gap, today!
Called the 'Bulk Liquid Terminal Technician Specialism', the apprenticeship is approved for use with the 'Science and Manufacturing Technician Apprenticeship' and underpinned with a new qualification developed by us, 'The Level 3 Diploma for a Bulk Storage Operator (Technician)', which is currently undergoing the final review process to gain Engineering Technician status. This apprenticeship is delivered by us in collaboration with HETA – who are the perfect partners in this endeavour in so far as they already have a long-established history of apprenticeship delivery within the Engineering and Process sector. The two year apprenticeship involves a mixture of:
Classroom-based training and learning
Practical assessment at our simulated onsite training facility, CATCH
Onsite training and competency assessment at the candidate's actual workplace
Apprenticeship: the value to the industry
We are competing with other organisations for the youth market. If we haven't got a dedicated pipeline channelling good, passionate, motivated candidates into our industry – as so many other sectors do – then we're not competing on the same level.
In this sense, our very invisibility plays against our best interests. Great potential candidates don't even know that a career in our industry awaits them. They might even go and work in a different process industry, simply because they have a clearer route in.
Recognised apprenticeships are a clear signal to educators across the country that the right young people, with the right skills, actually have a valid route of access and progression in our industry.
The first intake of apprentices are progressing well with the first month seeing them complete the onboarding process which included the outward bound weekend at Skipton, followed by formal induction to the apprenticeship, it was great for the apprentices to be invited to CLH PS at Killingholme to take part in their safety day, really embedding the core of operating safely and sharing best practice, with the first month culminating in a visit to the Tank Storage Association Conference at Coventry, exploring the range of equipment and service providers as well as gaining insight into the wider bulk liquid storage sector. Discussions are now well underway between Reynolds and HETA, planning for next September's new intake.
Want to know more?
You can find more information about Reynolds Training's apprenticeship programme here. Or, for information on any of the training courses we offer – email Karon Reynolds on karon@reynoldstraining.com, or phone (+44) 01469 552846, or fill-in the form below: