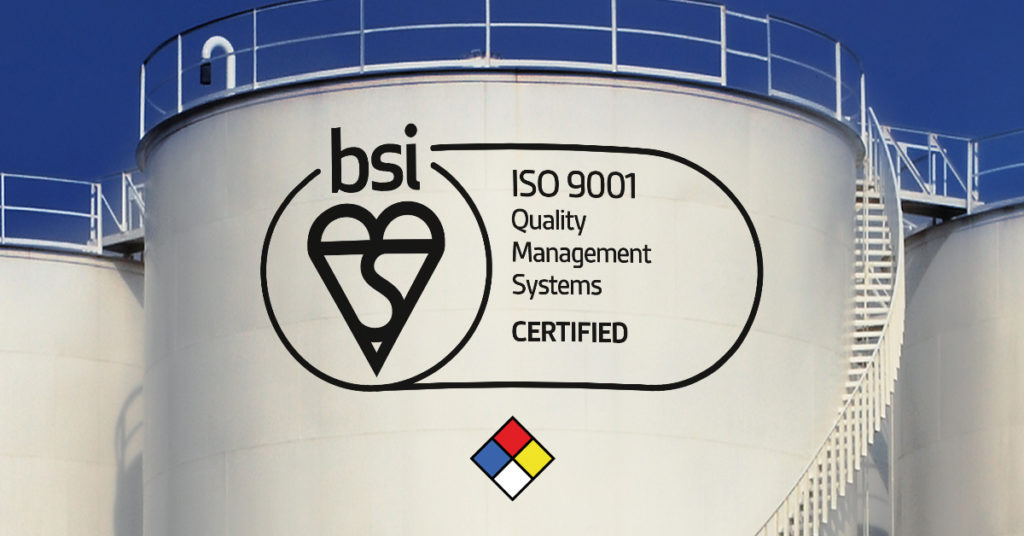 Reynolds Training Services Celebrates Achieving the ISO 9001 Mark of Trust
PRESS RELEASE
24 May 2021
Reynolds Training Services is delighted to announce that they have achieved the prestigious ISO 9001:2015 Quality Management Systems certification.
This is just the latest development in Reynolds Training's ongoing drive to constantly improve standards, not only in their own business but, through the courses they offer, which can help make real improvements in standards throughout the industries they work with.
Reynolds Training Services courses cover important subject areas such as Occupational Health & Safety, Process Safety & Technical Training, Emergency Response as well as Competence Assessment & Management.
About the ISO 9001:2015 Quality Management Systems certification
ISO 9001 is the internationally recognized Quality Management System (QMS) standard that is designed to be a powerful business improvement tool.
This mark of trust is the world's quality system of choice, with over a million organisations around the globe improving their operations with this management system standard. An ISO 9001 certification helps a business to continually monitor and manage quality and identify areas for improvement.
The ISO 9001 helps and encourages businesses to:
Continually improve, streamline operations and reduce costs
Win more business and compete in tenders
Satisfy more customers
Be more resilient and build a sustainable business
Show strong corporate governance
Work effectively with stakeholders and supply chain
Reynolds Training elected to put in the hard work needed to achieve the ISO 9001 as awarded by the British Standards Institution (BSI) which – being the national standards body of the United Kingdom – is considered by many to be the most prestigious organisation to award and oversee the ISO 9001 QMS.
John Reynolds, Managing Director of Reynolds Training Services commented:
"At Reynolds Training Services, we pride ourselves on the quality of development and delivery of our services, we have now completed the rigorous assessment process set by BSI to achieve ISO 9001:2015, achieving and maintaining this not only underpins our quality performance but also our desire to continually improve.
"This certification assures customers and partners that, when they are working with Reynolds Training Services, they are working with a trusted quality-conscious company."
More about Reynolds Training Services:
Reynolds Training Services is accredited by the world's leading awarding bodies to run a range of globally-recognised health and safety courses and qualifications. They also bring the same skills and experience to their own range of bespoke courses.
More about the British Standards Institute:
The British Standards Institution (BSI) is the national standards body of the United Kingdom. BSI supplies quality audits and certification as well as standards-related services to businesses both within the UK and worldwide.
Media enquiries:
Tel: 01469 552 846
Mob: 07522 330 241
Email: admin@reynoldstraining.com