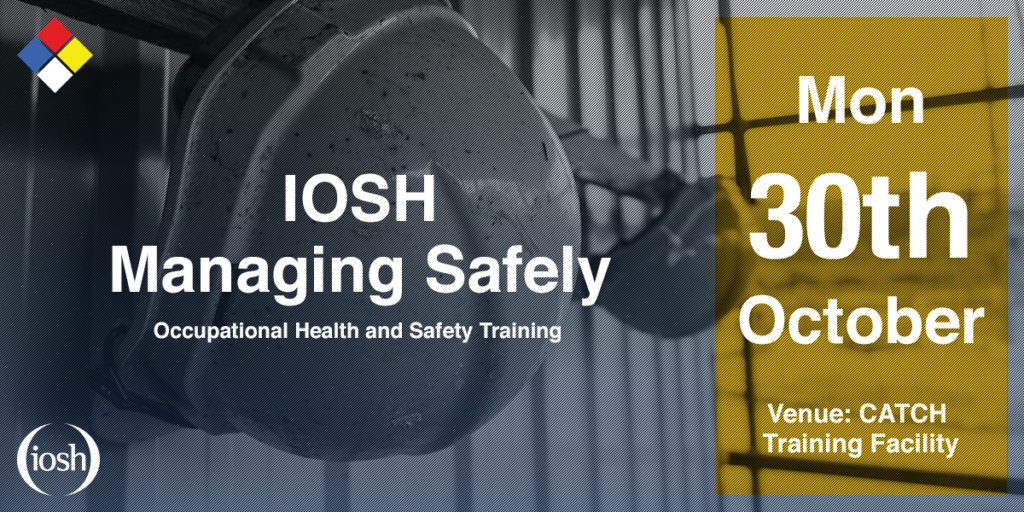 Looking to take IOSH Managing Safely? Accredited IOSH provider Reynolds Training Services has reduced the cost to £399 (including VAT, study materials and refreshments!) for the upcoming course to be run at CATCH, 30th October – 1st November 2017.
IOSH Managing Safely will bring you up-to-speed with the skills you need to tackle health and safety issues in the workplace. Join RTS at the industrial simulated training facility CATCH to undertake the hands-on, practical IOSH course that forgoes jargon in favour of a sharp business focus.
IOSH Managing Safely engages and inspires. The practical programme has helped a huge range of businesses to raise standards of health and safety. Now, it's your turn.
IOSH Managing Safely course only £399
With IOSH Managing Safely, your business will enjoy:
Greater productivity as fewer hours are lost due to sickness and accidents
Improved company-wide safety awareness culture and appreciation for safety measures
Active staff involvement to improve the workplace
Nationally recognised and respected certification for managers and supervisors
Enhanced reputation within the supply chain
View IOSH Managing Safely course details
Book your place right now
For more information on IOSH Managing Safely and to redeem your special promotional price offer, simply contact Karon Reynolds on karon@reynoldstraining.com or ring 01469 552846