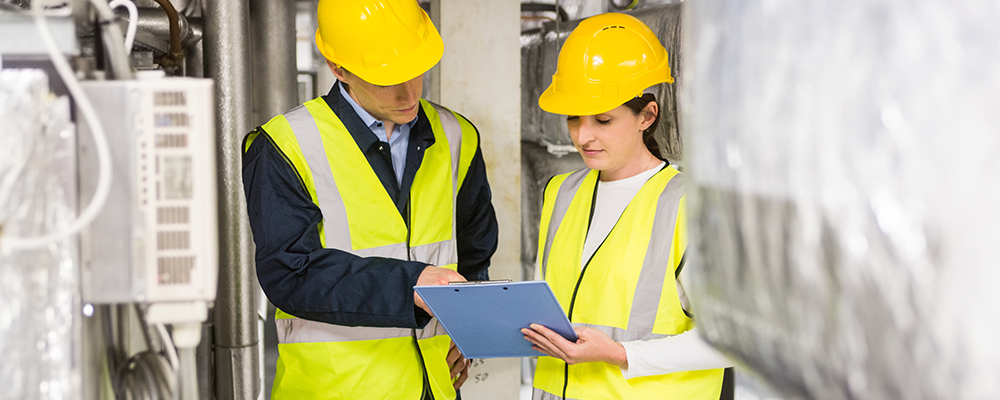 Like the central nervous system, good safety processes run up and down the backbone of any oil and gas organisation.
From operators on the ground to decision makers in the boardroom, sites are at their safest when they function as one holistic whole.
At the employer level, knowledge is power. What's happening on the ground? How can we adapt safety systems to the daily ongoings onsite?
This information can be mined from:
Oil and gas professionals
Field crews
Engineers
Manufacturers
Oil and gas producers
Operators
So when it comes to oil and gas workers, understanding the hazards they face day in, day out enables systems to be tailored to protect them, the plant and wider environment. Here's 5 key hazards to be aware of:
1. Oil and Gas Worker Hazards: Vehicle Collisions
Oil and gas workers are particularly vulnerable to transportation incidents as the sites on which they operate are often located in remote places. Travel is required to reach these sites and highway
Vehicle crashes reside as a leading cause of oil and gas extraction worker fatalities.
2. Oil and Gas Worker Hazards: Struck-by Incidents
Under the hood of any oil and gas site resides a multitude of complex working parts. Vehicles in transit, along with falling and unmaintained equipment, can put workers at risk. In the United States, 3 out of every 5 on-site fatalities in the oil and gas industry are due to being struck-by, caught-in, or caught-between pieces of machinery or other elements.
To protect against these hazards:
Ensure employees are wearing appropriate personal protective equipment
Ensure PPE is properly stored and maintained
Implement lockout/tagout procedures
Depoy relevant signage
Roll out a programme of continual safety training
3 . Oil and Gas Worker Hazards: Explosions and Fires
Explosions and fires are a primary hazard facing oil and gas workers. At both a process and personal safety level, such events can cause damage to plant, equipment and environment, resulting in large numbers of injuries and fatalities.
Managers, operators and safety providers must therefore leave no stone unturned when it comes to processing good on-site safety.
This means:
Reviewing existing process safety systems
Ensuring all flammable liquids and gases are stored / handled properly
Providing fire extinguishing equipment and training to key members of staff
Tailoring safety training to the specifics of a site
Empowering operators with key skills and knowledge
Ensuring equipment is maintained to regulatory standards
Learning from past incidents such as Buncefield
4. Oil and Gas Worker Hazards: Falls
In instances where oil and gas workers are asked to operate on surfaces above the ground, appropriate fall protection measures should be taken. Depending on the specific conditions, this could include:
Guardrails
Hole covers
Personal fall arrest systems
Safety nets
Competency training
5. Oil and Gas Worker Hazards: Confined Spaces
Oil and gas workers who operate in confined spaces such as storage tanks and mud pits can encounter a range of potentially fatal hazards.
Make sure workers are regulatory compliant by providing training for employees authorised to enter confined spaces.
When accidents occur, they usually do so without warning. It is equally crucial then that operators wear the right Personal Protective Equipment at all times.
This is particularly the case when we consider that the UK Regulator states it is a mandatory requirement for employers to ensure operators are fully equipped.
Related reading: