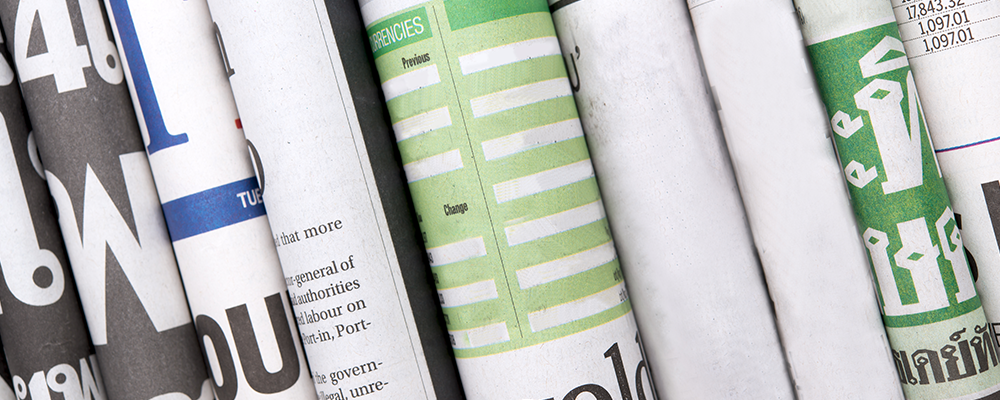 The chair of The Health and Safety Executive has launched a stinging attack against Britain's tabloid press, accusing them of undermining efforts to bolster workplace safety.
Judith Hackitt claimed the media presented health and safety as a "nuisance", filling their pages with "trivia" rather than focusing on the key issues which would save lives.
Ms Hackett made her comments during a presentation to delegates in Texas at the Mary Kay O'Connor Process Safety Center symposium, Tuesday 22nd October, 2013.
"I have not seen much UK press coverage for some time now, but one thing I can guarantee is that some newspaper somewhere in the UK will today be carrying a story which will be all about mocking health and safety", she said.
The press, she added: "Misrepresented those who care about saving people's lives and preventing catastrophes, and presenting them as the 'killjoys' who stand in the way of people living their lives and enjoying themselves."
"If your only source of information was the UK's tabloid press you would see health and safety as a nuisance – banning children going on school trips, refusing to provide proper service to customers in restaurants, hardware stores, drive thrus and many other places."
Explaining why she had chosen to raise the issue as a build up to her process safety talk, Ms Hackitt stated: "The reason is this: the press in the UK haven't invented these myths about health and safety or decided for themselves that it is health and safety which stops these things happening.
"The stories arise because in each and every case someone in the company or organisation involved has told a customer, a client or even in some cases their own employees that these trivial matters are about health and safety."
And Ms Hackitt said the issue wasn't " just a quirky problem for us Brits".
"What I am describing here is one part of a complex puzzle and array of issues which fall under some people's definition of the health and safety umbrella."
Addressing delegates, she added: "I would like every one of you to stop and think about some of the rules that you might have in place in your workplace which relate to personnel safety and ask yourself how important they really are. Do you insist that people put lids on their coffee cups if they walk around? Are hot drinks banned on stairs and in elevators? Is everyone in your workplace issued with hi-viz gear and expected to wear it? If so, how do those who really need to, stand out from everyone else?"
She continued: "It is easy to see how some of these rules come about. Someone reports a near miss with a coffee spillage on the stairs. The investigation must come up with a recommendation, right?"
Ms Hackitt said industry must create the "right safety culture" by incorporating low risk personal safety activities, whilst not losing sight of the need for robust and well maintained process safety standards.
Related reading: