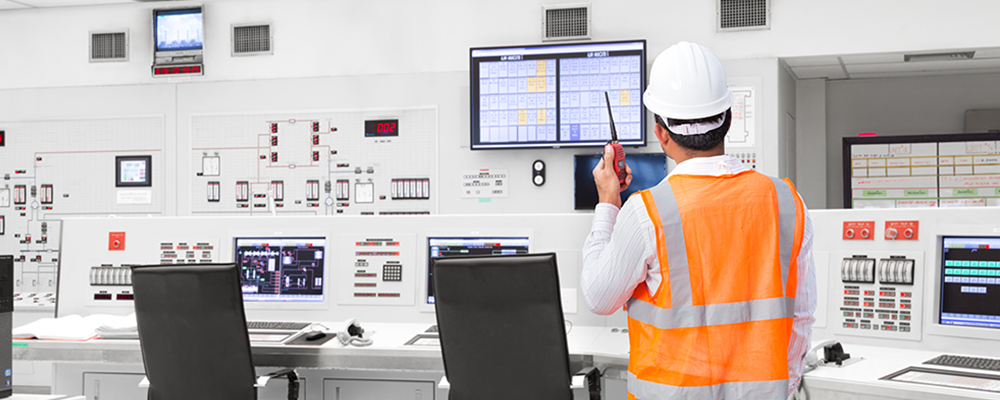 Process safety has been a major event on everyone's health and safety calendar during 2013.
From industry, to regulators, to safety providers, 'process safety' has ascended from buzzword to an actionable requirement for all relevant parties.
It has certainly been a prominent feature here at RTS. As such, we've decided to keep the party going by unpicking The Energy Institute's most fantastic High Level Framework For Process Safety Management.
Developed By The Energy Sector For The Energy Sector
The EI's process safety management framework provides the energy industry with a common understanding of requirements at all levels of an organisation, including:
Senior management
Operational staff
Regulators
Insurers
Other stakeholders
Say "cheese"
The EI's process safety management framework comprises four main areas of 'focus', each embedded with a number of sibling elements. Each element aims to inform the energy industry of what they must do to ensure the process safety and integrity of an operation.
Let's take a look at the four pillars in greater detail:
1. Process Safety Leadership
Echoing The Health and Safety Executive, the EI's process safety management framework places huge responsibility on the shoulders of industry leaders.
In this area of 'focus', organisations must define the level of performance they are prepared to accept and set down what resources are needed to achieve these performance goals.
There are 5 elements within 'process safety leadership':
Leadership commitment and responsibility – visible leadership, commitment and accountability is key to the integrity of an organisation's operation.
Identification and compliance with legislation and industry standards – organisations must take the right steps to foster compliance.
Employee selection, placement, competency & health assurance – the competence of workers is central to the safe control of operations day in, day out.
Workforce involvement – commitment from the whole of the workforce is key to achieving high levels of process safety performance.
Communication with stakeholders – stakeholder confidence is a central factor in maintaining an organisation's licence to operate.
2. Risk Identification And Assessment
The EI's process safety management framework provides guidance to organisations about how they should:
Identify and assess risks
Put necessary control measures in place
Go about recording knowledge and data acquired through these processes
There are 2 elements within 'risk identification and assessment':
Hazard identification and risk assessment – the identification and assessment of risk is considered a fundamental requirement of any process safety management system.
Documentation, records and knowledge management – making and maintaining accurate records is essential to identifying, assessing and managing risks.
3. Risk Management
This area of 'focus' tells organisations how to implement and manage the different categories of control measures identified during risk assessment activities.
There are 11 elements within 'risk management':
Operating manuals and procedures – setting down operation of facilities within established parameters, according to legislation, is an essential aspect of HS&E and process safety
Process and operational status monitoring and handover – comprehensive process and operational status monitoring, including the effective handover between work groups, is fundamental in ensuring the continued integrity of an organisation's operations.
Management of operational interfaces – detailed consideration must also be given to the operational interfaces with third parties who provide or receive services, utilities, or products.
Standards and practices – HS&E and process safety performance is shored-up by the implementation of robust standards and safe working practices.
Management of change and project management – change is a part of any organisation but, if not appropriately managed, can significantly increase the levels of HS&E and process safety risk.
Operational readiness and process start-up – organisations must also be aware that the commissioning and start-up of new, modified or existing plant and equipment resides as high risk operations.
Emergency preparedness – the level of emergency preparedness can significantly reduce the impact of an incident.
Inspection and maintenance – the ongoing maintenance of the integrity of plant and equipment is an essential requirement for HS&E and process safety.
Management of safety critical devices – safety critical equipment and devices (SCDs) must be in service and operating correctly.
Work control, permit to work and test risk management – the unmanaged execution of maintenance and project work activities can significantly increase the levels of HS&E and process safety risk.
Contractor and supplier, selection and management – organisations must also take into account how work carried out by third parties may impact its operations and its reputation.
4. Review And Improvement
Ongoing review and improvement is the key in the ignition of any successful process safety management system. This is particularly the case when it comes to the energy sector.
This area of 'focus' tells organisations how they should measure and review their compliance against the expectations of the EI process safety management framework.
There are 2 elements within review and improvement:
Incident reporting and investigation – learning from past incidents and 'near hits' then taking appropriate action to prevent recurrence is an essential aspect of HS&E and process safety performance.
Audit, assurance, management review and intervention – carrying out regular reviews and audits of compliance with the EI PSM framework is vital to ensure that HS&E and process safety performance continues to meet and exceed defined goals.
A History Of Process Safety
The EI's framework offers comprehensive direction to organisations in the energy sector as to what steps they need to take to prevent major incidents through good process safety.
The process safety management framework was developed in conjunction with experienced practitioners from the energy and industrial insurance sectors as well as regulators in the UK.
Find out more about the process safety management framework at The Energy Institute
Related reading: